Inventory Unit Detail
2018 Land Pride GS0560
Call for Price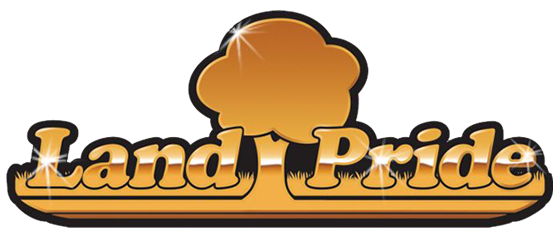 ---
IMG_2724
Location
Musgrave Equipment Co.
Overview
---
Description
Land Pride GS05 Series Grading Scrapers come in 48" & 60" working widths and have uses and applications in landscaping, hobby farms, and small estates. These Grading Scrapers are uniquely designed to be extra user friendly and a low cost alternative for road grading applications. Unlike a box scraper, they are not designed to transfer large volumes of dirt from one location to another and as a result do not require the additional horsepower that a box scraper normally requires. Nor does it require the tending of tractor 3-point lift controls to maintain grade that a box scraper might require. Simply setting a properly adjusted GS05 Series Grading Scraper on the ground and driving forward enables the operator to grade off high spots and fill in ruts and low spots on unimproved roads and lanes with little or no manipulation of the tractors 3-point hitch controls. Unlike a rear blade, they require no adjustment of blade angling or offset positions.



The GS05 Series Grading Scraper simply and quickly moves dirt or aggregate from high spots to low spots. Should a large accumulation of unwanted buildup of soil or aggregate occur between the blades, initiating a slight raise on the tractors lift controls will allow excess material to flow out uniformly and evenly under the leveling scraper blades.
Features
Cat. 1 and Cat.1 Quick Hitch compatible. Has lower hitch clevis type mountings: Makes for faster and easier hookup to the tractor.
18-33 hp requirements with 48" & 60" working widths: Makes it compatible with many popular smaller sized and properly ballasted compact utility tractors in use today.
3-position scarifier shanks: Allows the scraper to be adjusted to desired amount of cultivation and grading action.
Reversible heat-treated, high-carbon steel grading blades: For excellent wear resistance and long service life.
Hardened tips on scarifier shanks: Assures long service life.
Replaceable and full length skid shoes: Makes for easier operation and long unit life.
Reversible skid shoes: Extends the life of the skid shoes.
Heavy duty frame construction: Assures long lasting reliability and performance.
Specifications
Model Number: GS0560
Working width: 60"
Overall width: 63 3/8"
Number of scarifier shanks: 4
Tractor hp requirement: 18-33 hp
Weight without optional rear blades: 350 lbs.
Weight of optional rear blades: 70lbs
Overall length: 44 3/8"
Overall height: 31 1/8"
Side panel thickness: 3/16" thick with 1 1/2" formed edges.
Front main beam & scarifier support.: 4"x 3" reinforced heavy wall tubing.
Rear beam construction: 3"x 2" heavy wall tubing.
Skid Shoe Dimensions: 1/4" Thick x 1 1/2" wide x 40" long.
Scarifier shank construction: Heat treated, 3-position shank with dimpled-on hardened tips.
Grader blades: Two 3/8" x 6" high-carbon, heat-treated blades that are reversible and replaceable.
Shank adjustments: 3 3/4" and 1 1/2" below grade level. 1/2" above grade level.
Lower 3-point attachment: Clevis type
Hitch type: Category 1 and Category 1 Quick Hitch
Color selections: Land Pride Beige or Orange
Specs
Dimensions
Width

63 3/8 in.
Length

44 3/8 in.
General
Recommended HP

18-33 hp
Weight

350 lb.